A Hopeful Manifesto With Real Solutions for Our Time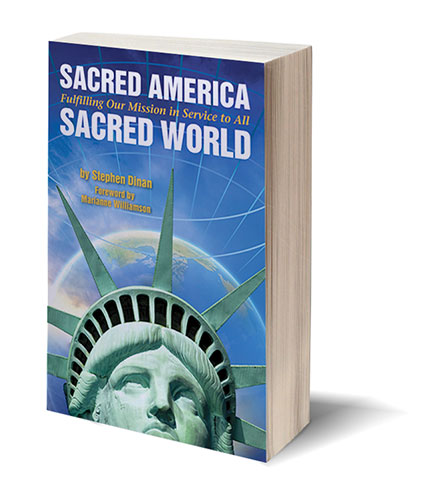 Infused with visionary power, Sacred America, Sacred World is a manifesto for our country's evolution that is both political and deeply spiritual. It offers profound hope that America can grow beyond our current challenges and manifest our noblest destiny, which the book shows is rooted in sacred principles that transcend left or right political views.
Filled with practical ideas and innovative strategies honed from the author's work with over 1000 luminaries via his company, The Shift Network, Sacred America, Sacred World rings with a can-do entrepreneurial spirit and explains how America can lead the world toward peace, sustainability, health, and prosperity. This vision of the future weaves the best of today's emergent spirituality with seasoned political wisdom, demonstrating ways America can grow beyond its current stagnation and political gridlock to become a world leader in peace and progress.
Watch the Book Trailer below!
Published to coincide with the party conventions and presidential debates, this book will promote a return to the sacred principles cherished by America's forefathers in order to create a "transpartisan," non-ideological, pragmatic approach to social reform. This uplifting discussion explores evolutions in political leadership, environmental concerns, and economic reformation.
It is time to forge a bold new image of America's future. Here is a road map for getting there.
"This book is our survival manual."
— Mark Gerzon, author, The Reunited States of America